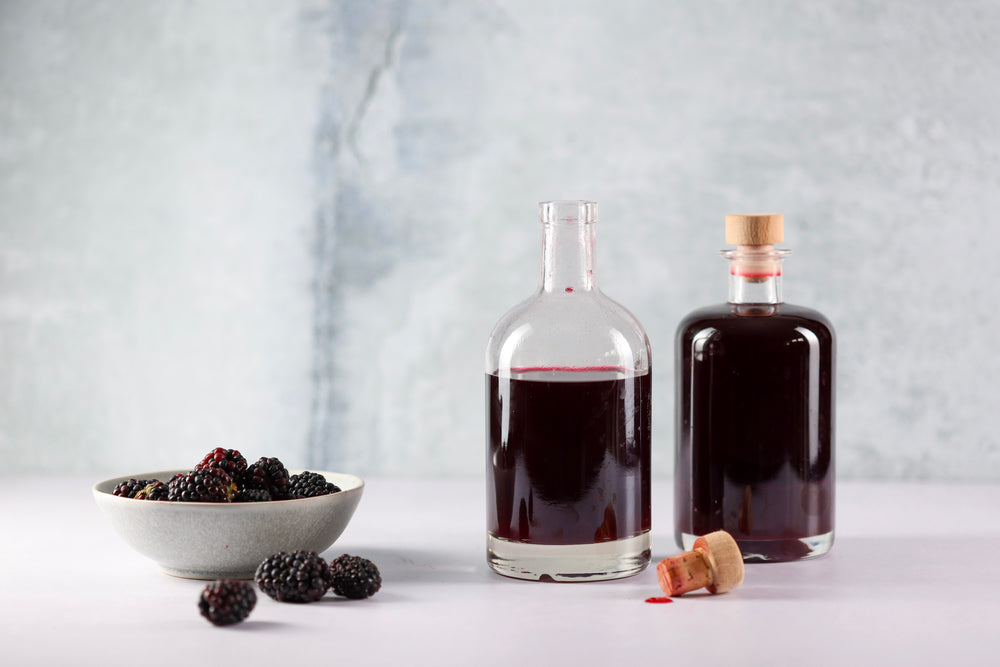 Blackberries are plentiful on British hedgerows this time of year. We think the best thing to do with a juicy haul is make your own Crème de mure liqueur and enjoy it in a classic Bramble cocktail.


Created in the 80s by Dick Bradsell at exclusive member's bar Fred's Club Soho, Dick wanted to make a quintessentially British cocktail inspired by the blackberry foraging of his youth.

Ingredients
(makes about a litre so you'll have plenty left over for homemade hamper gifts this Christmas too!)
100ml Gin we used HYKE Gin Very Special
600g blackberries, fresh or frozen
750ml bottle good-quality red wine
500g sugar
Method 
Step 1
Pick over the blackberries and remove any stalks or leaves. Tip into a large ceramic or glass bowl and pour over the wine. Use a potato masher to crush the fruit into the wine. Cover with a tea towel and leave to macerate in a cool place for 2 days, mashing occasionally
Step 2
Pour the mixture through a plastic sieve, then pass again through the sieve or a colander lined with a square of muslin to remove any bits. 3 Tip the juice into a pan and add the sugar. Heat gently, stirring until the sugar has dissolved, then simmer for 5 mins. Leave to cool, then stir in the vodka or gin. Using a small jug, pour into bottles, then seal and label. It's ready to use straight away. Store in a cool, dry place away from direct sunlight for up to 1 year.
Credit BBC Good Food 
---
← Older Post Newer Post →