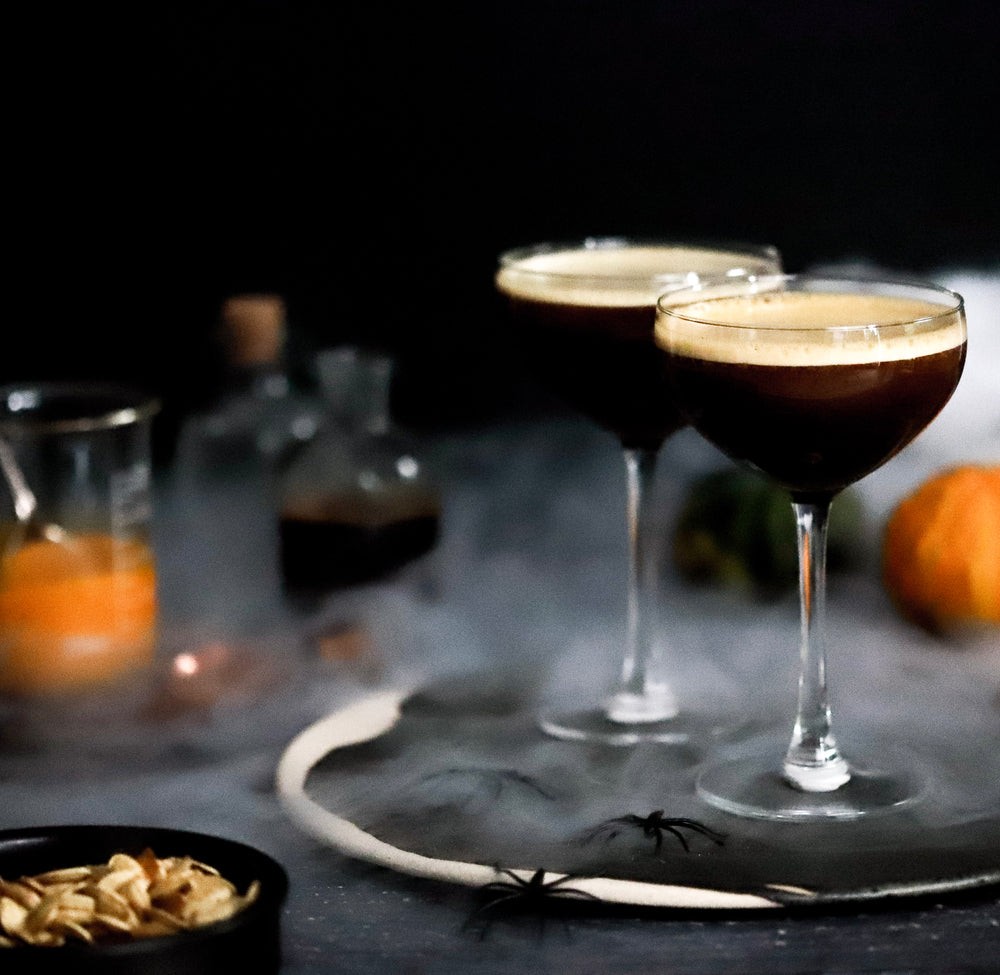 Whether you're throwing a Halloween party or binge watching some scary movies, get in the spirit of spooky season with our devilishly delicious cocktails and snacks. 
Zero Waste Halloween Rum Cocktail
Don't throw that pumpkin flesh away. Reclaim, Repurpose and Reimagine it as a 'Mad City Pumpkin Spiced Espresso Martini'. The flavours combine to create an unexpectedly delicious and spellbinding cocktail! 
Ghoulish Gin Cocktail
Looking for something more sophisticated and not too sweet for your Halloween party this year, the spookily named Green Ghost from the 1930s is just the ticket.
Three simple flavours of HYKE Gin, Green Chartreuse, and lime juice are all this cocktail contains. The result is bright, slightly herby, and not sweet plus the subtle pale green colour gives it a mysterious quality. 
Gory Garnish
Put an eyeball in your highball!   All you need is a lychee and cherry to give your G&T gory feels.  It's so simple yet ever so effective.
Spooky Snacks
When you're carving out your pumpkin this week, save the seeds for a crunchy snack. Roasting them with a sprinkle of your favourite seasoning they make a tasty little seasonal treat to enjoy with a drink.
We love cumin, paprika & salt and pepper!
---
← Older Post Newer Post →