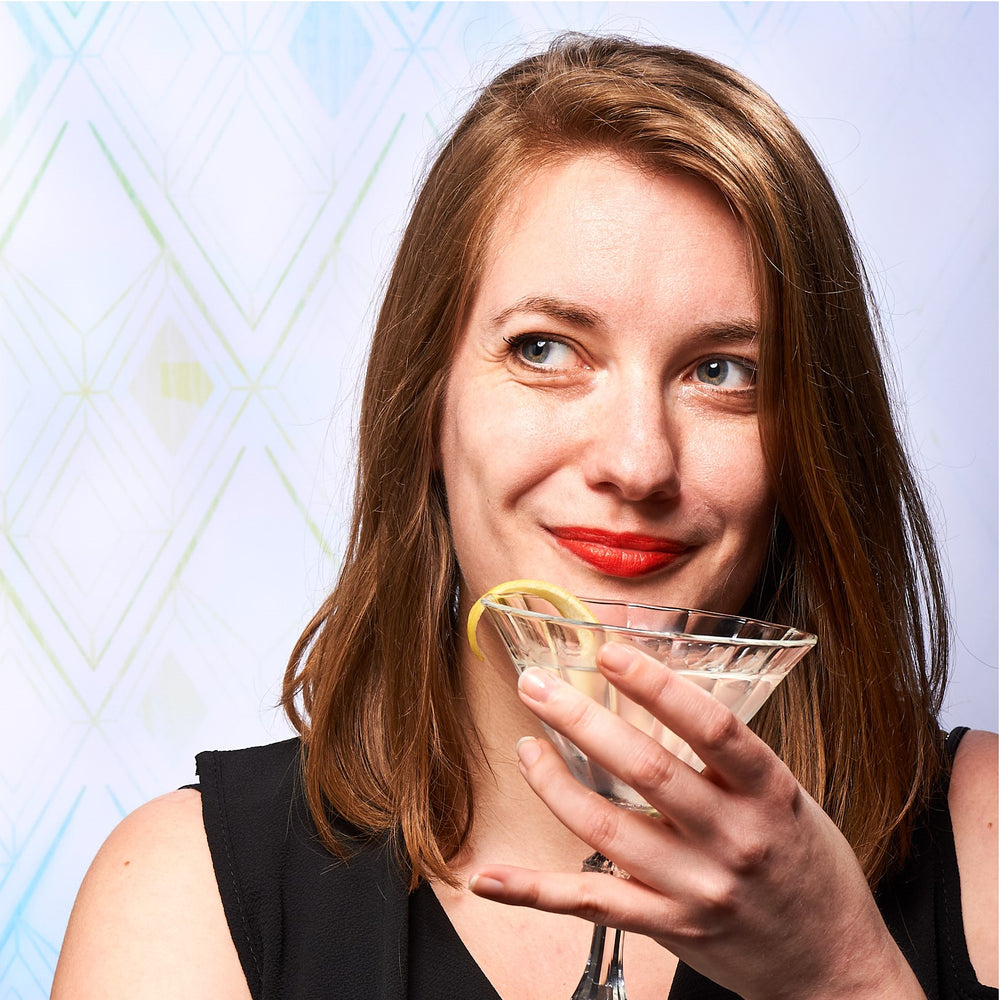 We caught up with Emma Stokes AKA Gin Monkey, Chief of World Gin Day for the low down on 'World Gin Day' the day the world unites over their love of Gin! 
If you want to know what a naked G&T is and where the best cocktails can be found in London this Summer, check out our interview below.
This is the ice-breaker. You can only enjoy one alcoholic drink for the rest of your life, what's it going to be?
Seriously? That's just mean!!! I'm utterly torn between a G&T, a Martini and a pint of Guinness (if you look closely there's still G-in in there somewhere). I guess if it's forever it would have to be a G&T because it's super versatile and if you wanted something a bit boozier you could always go for just a dash of tonic, just like my granny used to make hers! 
Please tell us, how did you become the 'Gin Monkey' we know and love?  
I've worked in bars for most of my adult life in some form or another, initially pubs but then bars and eventually specifically cocktail bars whilst I was a student. When I moved to London back in 2009 there weren't any sites that just focused on cocktail bars, all bars, pubs and clubs were lumped together, so I created one and called myself Gin Monkey as I love gin and have long clumsy arms. However, before long gin was becoming a 'thing' so I evolved the site, and started spreading the news of the brilliant new releases that were coming out (Sipsmith, Beefeater 24, Oxley). Since then, I've very much been swept up in the new wave of gin love!
WGD. What is it? Why does it exist ? and why should Gin lovers get involved?
World Gin Day was created in June 2009, one of the first 'days' dedicated to booze. The aim was simple then, and remains the same to this day: To bring people together in a shared love of all things gin. 
I see it as a platform for brands and bars to engage with the gin swigging masses, and for all of those gin fans out there to attend events (virtual or in person this year!), get together with friends and most importantly enjoy a gin or two. It's pretty much as simple as enjoying a G&T in terms of getting involved! There's always so many brilliant celebrations to follow along with if you check out the #WorldGinDay hashtag across social media, both on the day itself and on the run up to the day - i.e from NOW! 
Have you developed any new drinking rituals or habits over the last year? 
I've embraced the naked gin and tonic as a really lovely thing, born out of not being able to go to the shops too often during the first lockdown. A lot of the time now I'll try gins totally by themselves, then with tonic, before adding any citrus or herbal element. Gins evolve when diluted so often when I've added tonic and taken a sip I come up with a garnish idea I'd never have thought of after tasting it neat.
In terms of new things that aren't gin that I've added to my drinks cabinet (there'd be too many to list!), I've got a bottle of the Victory Champagne and Oysters that I'm saving for a special occasion, a bottle of this year's En Rama sherry from Tio Pepe which I'll share with friends before dinner sometime in the summer, and some of the amazing Kyro Cream liqueur waiting for a suitable time to crack open and enjoy.
You're always on the hunt for amazing bars and restaurants and are super supportive of the industry.  What is it that you love about bars?    
After the past year, having a cocktail made for me feels like a real treat! And a pint of Guinness from a well maintained tap (Homeboy, The Nelsons) is like nothing else, a can just doesn't come close! 
The social aspect of being around other people and enjoying a drink or some food is surely one of the most lovely things you can do with your time, and it's so great to be back in the bars of London. I'm hoping to travel elsewhere in the UK soon to check out some of my other favourite cities - Edinburgh you're up next, as it's been far too long since I left the city for a break.
Which bar or restaurant are you most excited to revisit now we're coming out of lockdown and why?
I'm a creature of habit, so the first places I went to when we came out of lockdown were old favourites: Home Bar and Ever After in Shoreditch, Homeboy in Islington, and Swift in Soho. 
Sitting back inside felt both strange and wonderful at the same time, and as always, it was great to bump into so many familiar faces and catch up with friends after so long. Next on the list is Hacha in Dalston (I do love a quality tequila!), Heads + Tails, and hopefully Dukes for a martini in the next few weeks.
It was also amazing to step into a brand new bar and visit 'A Bar With Shapes for a Name' over in Dalston which has just opened, and I can't wait to check out the new NoMad hotel later this month. 
See all World Gin Day events at www.worldginday.com and follow @ginmonkey for updates. 
---
← Older Post Newer Post →