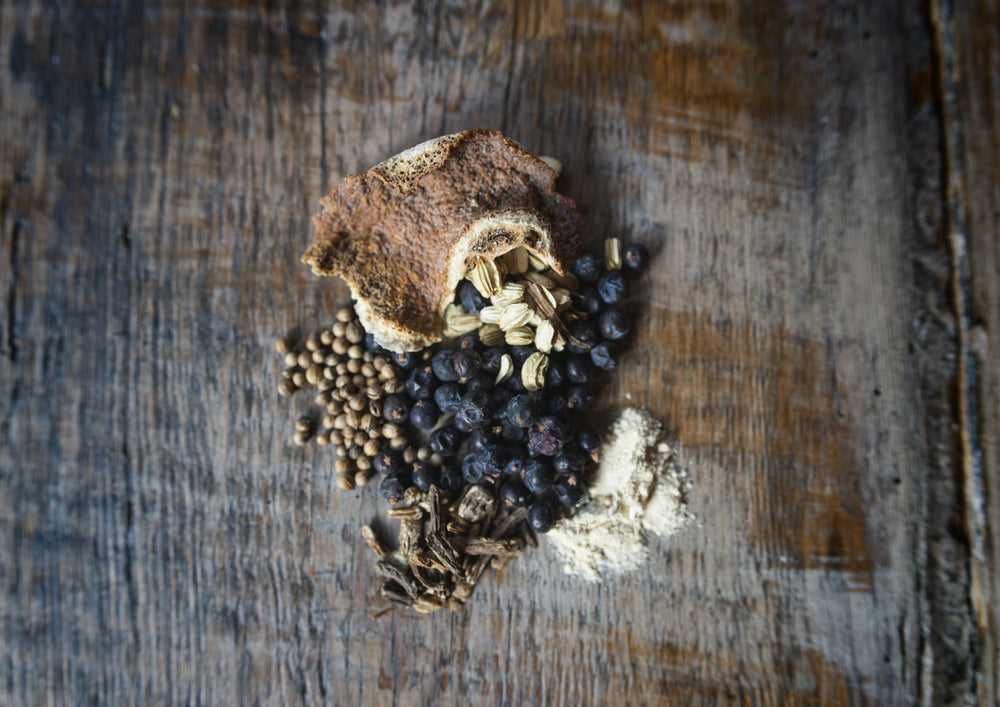 Foxhole Spirits is delighted to announce that HYKE has won Gold in the 'Gin-Contemporary' category at the 2019 International Wine and Spirit Competition (IWSC). @foxholespirits @theIWSC #HYKEgin #IWSC
Recently launched in March this year, HYKE is created using grape spirit produced from internationally sourced, fresh table grapes that are surplus to the requirements of the supermarket supply chain. HYKE's distinctive character comes from the unique blend of botanicals inspired by the grapes' African and South American origins, including coriander, myrrh and rooibos.
Founded in 1969, the IWSC is considered to be the most prestigious competition of its kind in the world. Judging for the competition's awards which are believed to be among some of the highest honours in the industry is unique in that it has two stages; first, the products are tasted blind by expert panels, selected from over 400 fully experienced and qualified industry judges. Gold medal winning wines and spirits are then subject to technical analysis before results are released; this crucial stage ensures winners receive complete validation.
The IWSC judges' tasting notes describe HYKE as: "A delightful gin with superb complexity; a nose of zesty citrus peel and coriander leads to onto flavours of vanilla, resinous juniper and cedar wood, and a long complex finish."
MD and co-founder, James Oag-Cooper comments:"We are extremely proud to have won Gold at the IWSC this year with HYKE Gin. Since HYKE is made using grapes which are surplus to the supermarket supply chain, this accolade is proof that the raw material is amazing and shows what quality can be created from otherwise unused materials.  As resources become scarcer, the drinks industry needs to be asking 'what if and why not?' and look at reusing what's already there with skill craft and resourcefulness. 
James continues: This award shows what is possible with collaboration, hard work and a steadfast commitment to quality.  We partner with fruit importer Richard Hochfeld to produce HYKE, taking their grapes on a delicious journey. HYKE is also available in Tesco stores, making this hand-crafted and sustainably conscious product available to a wider audience.  Together, small business and big business can evoke change and positive impact.  This win is a strong and clear sign that there's a bright future for what we do here at Foxhole Spirits; creating unique, premium quality spirits with a focus on using otherwise unused resources, promoting sustainability and creativity within the drinks industry."
Notes to editors: 
HYKE Gin is available exclusively at Tesco stores nationwide and online, priced £24 per 50cl bottle (40% ABV). 

www.tesco.com

IWSC Tasting note: A delightful gin with superb complexity; a nose of zesty citrus peel and coriander leads to onto flavours of vanilla, resinous juniper and cedar wood, and a long complex finish
Full list of botanicals: Juniper, Coriander, Angelica Root, Angelica Seed, Orris Root, Liquorice, Aniseed, Cumin, Rooibos, Myrrh, Lemon Zest, Bay Leaf, Nigella Seed, Green Cardamom, Black Cardamom
*Approx. 713 tonnes of fresh table grapes per year are not suitable for fresh consumption from a total volume of 500,000 tonnes; which equates to approx. 1.4 million punnets of grapes.  The base spirit created from surplus grapes helps to reduce food waste in supply chain.
Press enquiries: Donna Amato, Marketing & Communications, Foxhole Spirits.
E: 

donna@foxholespirits.com

T: +44 (0) 7950 411747 
---
← Older Post Newer Post →