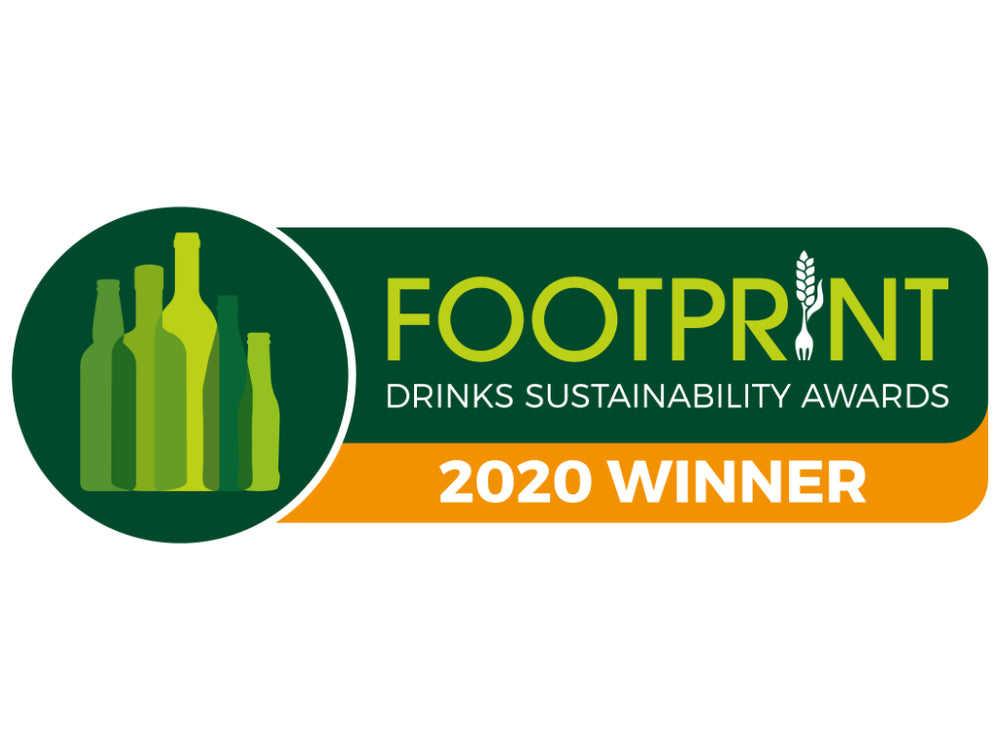 West Sussex, March 26 2021. Foxhole Spirits is proud to announce that it has won an award for its circular approach to production at the Footprint Drinks Sustainability Awards, in association with Matthew Clark.
Widely regarded as the barometer for sustainability and responsible business practice for the drinks industry, the awards are an annual celebration of businesses and individuals making a difference in the on-trade drinks sector and its supply chain. 
Foxhole Spirits was selected in the 'Sustainable Use of Raw Materials' category over other shortlisted nominees; Warner's Gin, Binary Botanical and Ribena Suntory for its second release HYKE Gin, which is made with a base spirit distilled from grapes surplus to supermarkets' requirements.
With a clear mission to use reclaimed ingredients and make spirits that are better than those made from specially-grown, single-use materials, Foxhole Spirits launched HYKE Gin on Global Recycling Day 2019 and went on to win a gold medal at the International Wine and Spirit Competition (IWSC) later that year.
Since then, in partnership with fruit importer Richard Hochfeld Ltd, the independent distiller has prevented over 5,283,486 or 56,207 punnets from going to waste and produced enough HYKE to make 1.6 million G&Ts.  
James Oag-Cooper, MD and Co-founder Foxhole Spirits comments:  "The idea of the circular economy is gaining traction everywhere from fashion to car manufacturing. In our own small way, we're promoting it in the drinks industry and it's incredible to have our efforts recognised by this award.  We hope it will further help us to change perceptions around food surplus and highlight what's possible, with a little imagination."
Notes to editors:
Press enquiries: Donna Amato, Marketing & Communications, Foxhole Spirits
About Foxhole Spirits:  Co-founded by James Oag-Cooper and Sam Linter, Foxhole Spirits specialises in the creation and production of high quality, premium spirits with a focus on using otherwise unused resources; promoting sustainability and creativity within the drinks industry. With knowledge and expertise, it creates hand crafted products that are beautifully unique, of the highest quality, honest to their origins and most importantly, exceptionally delicious.
About the Footprint: Footprint is the UK's leading sustainability expert in the foodservice and hospitality industry. For a decade, the organisation has been the catalyst for debate, shifting the sustainability agenda in the industry significantly. Footprint is the number one community for sustainability leaders representative of the largest organisations in the food and drink industry. Through our media, research, consultancy, training, forums and awards we provide knowledge, insight and practical support to the foodservice and hospitality sector. In short we help businesses tackle complex sustainability and responsible business challenges.
---