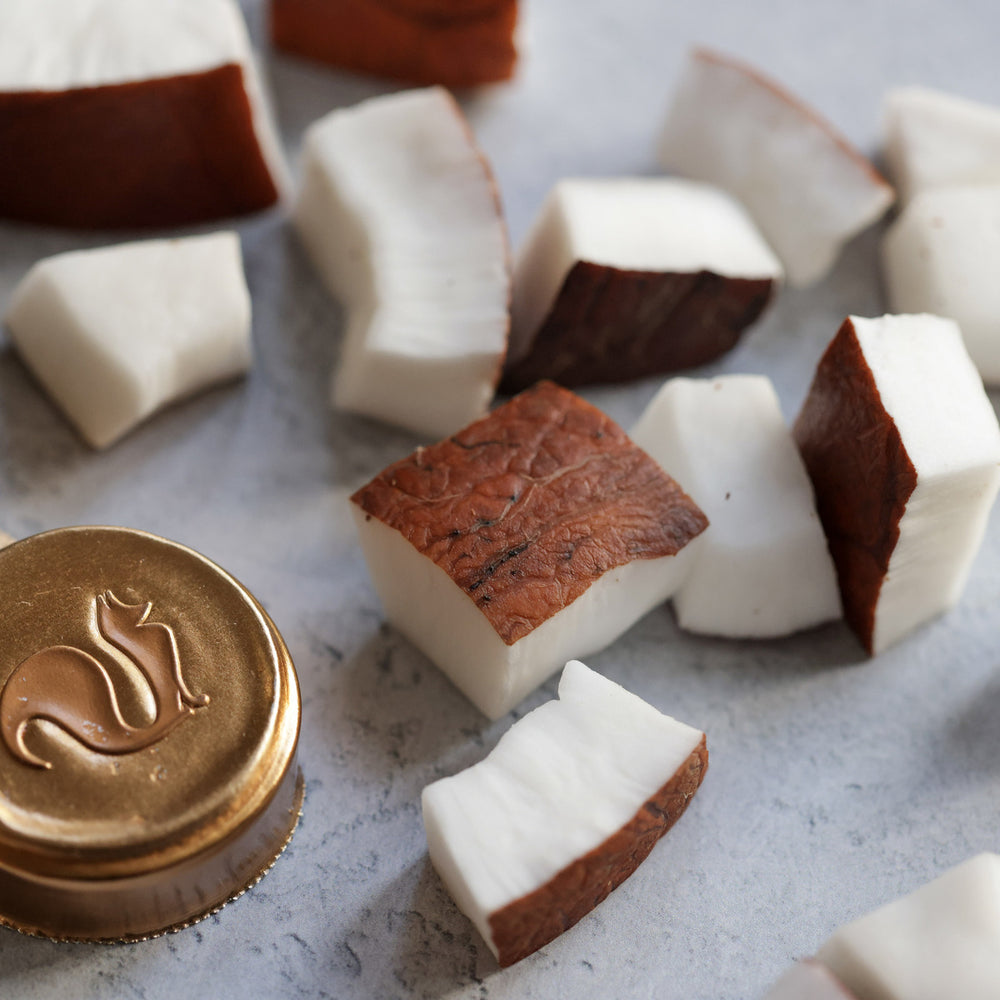 There's no doubt that Rum is one of the world's most popular spirits, but what is rum and what defines it, when there are so many variations; from dark and spiced rums which are ideal for a neat tipple on the rocks to white rums that make incredible cocktails.
Given its various guises, the word 'rum' is actually a broad umbrella term for various styles but the majority start from the humble beginnings of sugar cane molasses, the natural by-product of the sugar industry.
Now this versatile spirit is evolving even further with the introduction of botanical white rum by innovative distillers like us (Foxhole Spirits) pushing the category further.
The key differences: white rum, dark rum, spiced rum and botanical white rum
Despite all rums beginning with sugar cane there are differences in how it is made, resulting in light and dark, flavoured, spiced and now, new botanical styles. Generally speaking there are four key steps to production but many nuances in each of these steps; depending on where in the world it is made or the producer it's made by, which affect the end result. 
Step 1 – Extraction
Firstly, the sugar cane is crushed for cane juice and boiled, the sugar crystals are extracted and the remaining dark gloopy liquid that is left is the molasses.
Step 2 – Fermentation
Yeast is then added to the mash (molasses diluted with water or sugar cane juice), which is then fermented and gradually converted into alcohol until it eventually produces a sugar cane wine containing around 8% to 10% alcohol. 
Step 3 – Distillation
Like many other spirits, rum can be distilled in a column still, continuously, or in a pot still (used by the more traditional producers). 
The type of rum produced very much depends on the distillation method: in basic terms, heavier rums tend to come from pot stills (due to the middle cut of the distillate being collected at between 68% and 70% alcohol) while lighter rums are produced by column stills (the distillate collected has an alcohol content above 90%, thereby eliminating the heavier vapour).
Step 4 – Ageing
While most ageing takes place in old bourbon barrels, rum can also be aged in any barrels such as cognac barrels and new oak barrels to impart flavour to the rum.
Dark Rum
The flavour and colour of dark rums is usually created through a combination of a longer ageing process, the use of charred barrels and caramelized sugar or molasses. However, some rums have caramel added purely for colour.
Spiced Rum
The unique and strong flavour of spiced rums is created through the addition of spices such as cinnamon, rosemary, aniseed, pepper, cloves, cardamom, making them more suited to drinking neat. Sugar is usually added too for sweetness.
White Rum
The odour texture and taste of light rums are more refined and subtle making it ideal for drinking with mixers and in cocktails. It is not aged for very long and some are filtered multiple times to remove  impurities. 
Botanical White Rum 
Using our expertise in making award-winning gin and working with botanicals, we created Mad City Botanical Rum, a rum which is subtle and smooth, yet complex and flavourful.
Our newest, most daring spirit is infused with a unique blend of 25 botanicals, not for their own flavours, but to highlight, enhance and invigorate those naturally present in the rum blend.  Experts tasting notes describe it as "soft mocha with citrus and tropical fruits on the palate, with hints of vanilla, warm spices and pecan nuts".  
So what is a Botanical Rum and what makes ours different from other 'standard' white rums available today?
Mad City is a unique tasting rum thanks to the way the rum is made. Firstly we've selected 100% Fairtrade certified rum from four of the best rum producing countries in the world; Jamaica, Guyana, Dominican Republic and Barbados to create a unique base blend with great balance and flavour. Back in the distillery in England, the rum is blended and distilled with a mix of 25 botanicals – sustainably sourced where possible –  and with no sugar added after distillation, to create Mad City.
Some of the flavours such as coffee, coconut, cherry or orange you may detect easily; others will require a more concentrated effort.  Together they make the most complex, vibrant, thoroughly satisfying white rum you've ever tasted. No other botanical rum on the market uses such a high quality base blend and as many botanicals as we do to attain our award winning flavour profile. 
Proof of this commitment to quality and taste is evident from the International Wine and Spirits (IWSC) award which Mad City scooped soon after it launched in July 2020, the 4.5 Star review given by the World's best guide to spirits and cocktails, Diffords Guide and the numerous reviews it has received.  Bar Chick an authority in new spirit releases describes it as "A banging blended rum with a shed-load of awesome botanicals cracked on in there as well." 
Respected drinks writer, Henry Jeffreys comments on the Master of Malt blog: "There's pineapple, chocolate and coconut with grassy and citrus notes with warm baking spices. It's extremely elegant and has a sweetness about it though without any added sugar."
Sustainably sourced botanical ingredients
In keeping with our mission to create luxurious spirits from otherwise unused materials, we use sustainably sourced botanical ingredients where possible. Our commitment to "reclaim, repurpose and reimagine' is what sets us apart.  
Coffee, Coconut, Papaya, Cherry, Lime Peel, Sweet Orange, Bitter Orange, Rosemary, Coriander Seed, Allspice, Cassia, Green Cardamom, Black Cardamom, Cloves, Nutmeg, Vanilla Pods, Cacao Nibs, Ginger Root, Tonka Bean, Molasses, Liquorice Root, Lapsang Souchong, Cubeb, Hibiscus Tea, Vetiver Root. 
Experts tasting notes describe it as "soft mocha with citrus and tropical fruits on the palate, with hints of vanilla, warm spices and pecan nuts".  We guarantee that with each sip you will be taken on a journey of discovery, encountering complex yet subtle tasting notes, a delicate balance and a lasting finish. 
How we make our product sustainably 
As a company, we're on a mission: to take materials that would be otherwise be discarded and repurpose them to create something entirely new and delicious. The base spirit for Mad City is 100% Fairtrade certified rum made from sugar cane molasses, a natural by-product of the sugar industry. We also sustainably source botanical ingredients where we can.  It's part of our contribution to tackling the global surplus issue.  And it feels, and tastes, fantastic.
How to drink Mad City Botanical White Rum
A drinks-cabinet essential, Mad City works beautifully in all classic rum based drinks. Simply enjoyed with traditional mixers like cola, ginger ale or more unusual flavours like tonic or fruit sodas, it's equally delicious. In cocktails too such as the  Mojito or Daiquiri, Mad City comes into its own, a bartenders dream ingredient.   
Need inspiration? To help you enjoy Mad City to its full potential, we have perfected three delicious signature cocktails – including a 'DIY' Hard Seltzer – which are easy to make at home and showcase its unique characteristics to the max. 
---
← Older Post Newer Post →