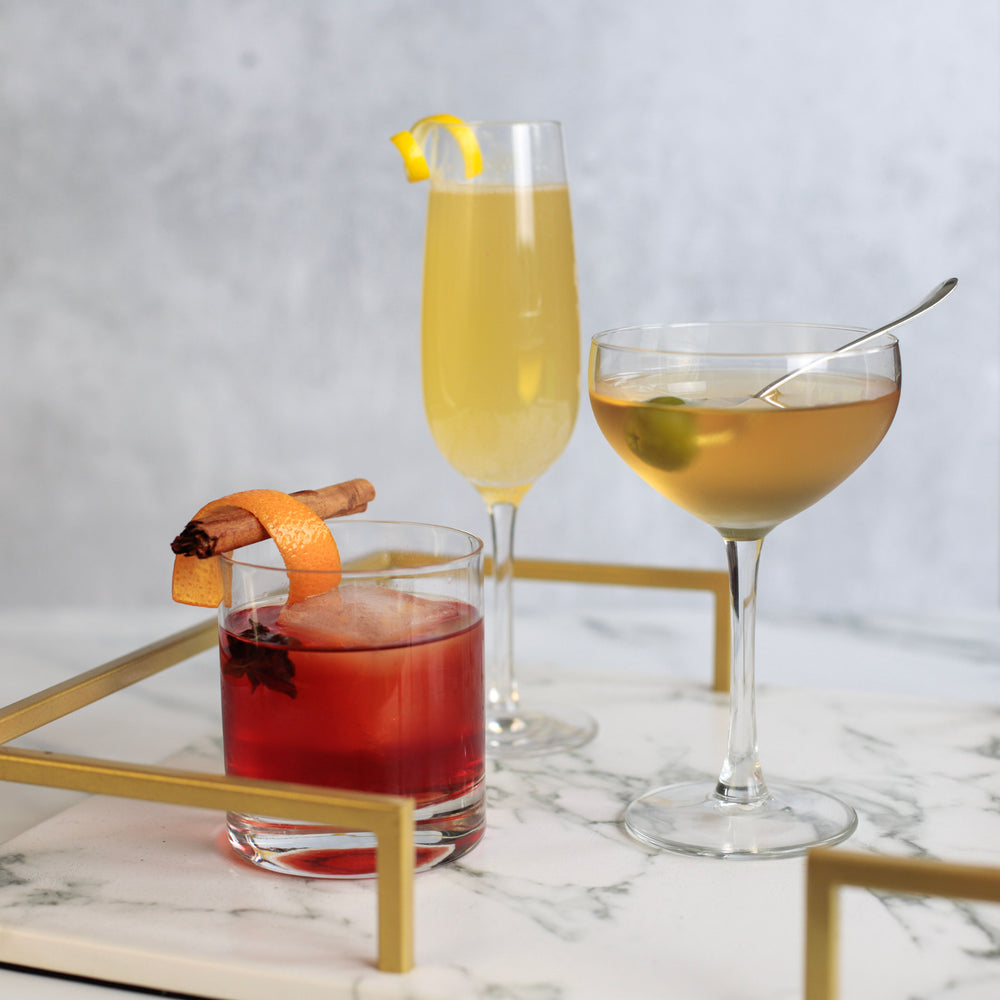 It's easy to default to the same old drinks at Christmas, but with a tiny bit of effort, you and your loved ones could be sipping on bar-worthy cocktails at home this year.   
We've got four beautiful serves that are easy to recreate and suitable for every occasion.  So whatever your plans, get these beauties in your cocktail repertoire to delight yourself and any lucky guests, from now until New Year!
HYKE Clementine G&T
Love a G&T but want a way to make it festive? Our HYKE Clementine G&T is a Christmassy twist on a classic. The seasonal fruit really brings out the citrus notes in the gin. 
This is a great way to use up the seasonal clementines in your fruit bowl - we don't like to see anything go to waste! 
Mad City Pomegranate Mojito
A classic Mojito gets the party started. Our Mad City Christmas Mojito has a jewel coloured, pomegranate twist which makes it unbelievably refreshing and flavoursome. 
Serving a crowd?  Get ahead and make the sugar syrup in advance. What's more it can keep in the fridge for up to 2 weeks. 
HYKE Orange Negroni
This simple Negroni is Christmas in a glass!   A classic aperitif made with HYKE Orange for a subtle, seasonal switch.  
The cinnamon stick garnish really makes this cocktail look festive. 
HYKE Very Special English 75 
Our English 75 is a twist on the classic French 75 which is apt given we use the by-product of the English wine harvest in HYKE Gin Very Special.
It's a stunningly simple celebratory drink when you want something more impressive and flavoursome than a glass of fizz.  
---
← Older Post Newer Post →