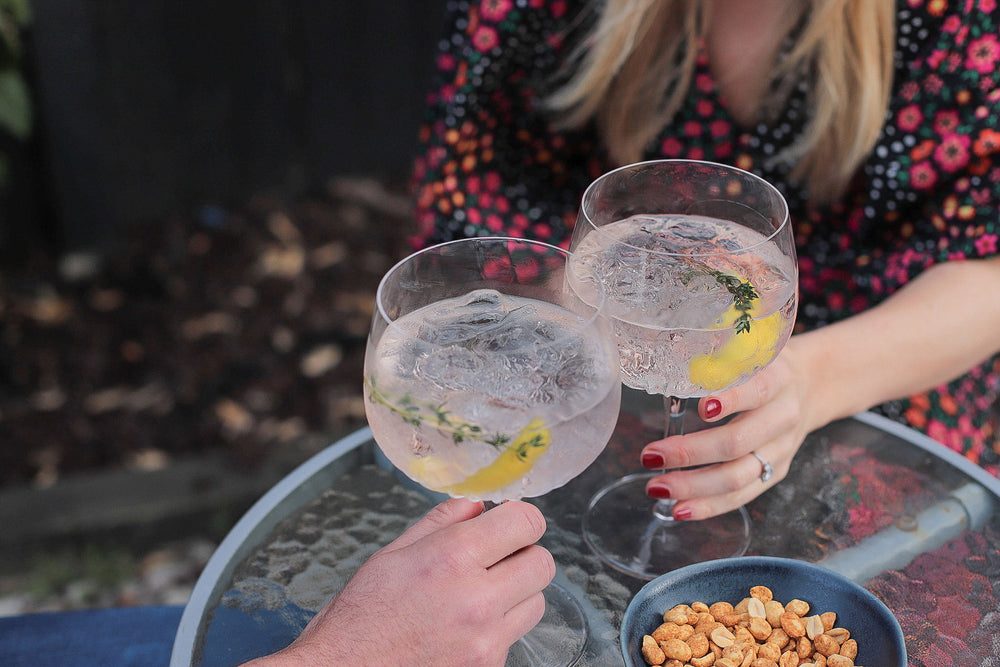 We've got some delicious Mother's Day cocktail recipes for you to celebrate with. 
Whether you're planning Zoom drinks with a special lady or your only wish as a mum is for peace and quiet and a delicious cocktail (preferably one that has been made for you!) we've got some gorgeous and easy-to-create at home drinks to suit your Mother's Day vibe. 
HYKE Spritz
We think our HYKE Spritz would be the perfect drink to enjoy with a cream tea.  Effervescent and refreshing and super simple to make with HYKE Gin, Sparkling Rosé, Elderflower Cordial and Soda Water.
Ingredients
35ml HYKE Gin
20ml Elderflower Cordial
75ml Sparking Rosé Wine
50ml Soda Water
Lemon Twist
Fresh Thyme Sprig.
Method
Begin by chilling a Copa glass with ice
Fill with ice, add 20ml of Elderflower Cordial and 35ml of HYKE Gin
Top up with 75ml Sparking Rosé Wine and 50ml Soda Water
Garnish with Lemon Twist and sprig of thyme.
HYKE Orange G&T
You don't have to make a fancy cocktail to impress her.  A HYKE Signature Series Orange G&T is perfectly balanced and complex with a fresh, zesty botanical notes. Ideal paired with a relaxed lunch! 
Ingredients
50ml HYKE Signature Series Orange
Premium tonic water
Orange Twist
Fresh Thyme Sprig.
Method
Fill glass with ice chilling a Copa glass with ice
Add 50ml of HYKE Signature Series Orange 
Top up with premium tonic water 
Garnish with an orangeTwist (what else!) and sprig of thyme.
The Mad City Daiquiri
We recommend for optimal Mother's Day enjoyment someone make this one for you to savour with your feet up.   We use honey for a hint of sweetness and balance the citrus notes of Mad City's flavour profile with a herbaceous garnish of basil. 
Ingredients
50ml Mad City Botanical Rum

20ml Lime Juice

15ml Acacia Honey

Basil leaf

Orange Twist.
Method
Add ice to cocktail shaker

Mix 15ml of Acacia Honey with 15ml warm water directly in a spirit measure or measuring jug

Add the honey syrup, 50ml Mad City Rum and 20ml Lime Juice to the shaker

Shake until chilled

Serve over ice, garnish with a basil leaf and orange twist.
Mad City Lime Soda
A simple but beautiful low sugar serve.  Mad City Botanical Rum and Lime Soda is refreshing and complex, as the enhanced notes of the rum, created with over 20 botanicals shine through.
Ingredients 
50ml Mad City Botanical Rum
Fever Tree Mexican Lime Soda 
Method 
Take a highball glass and fill with ice
Add 50ml Mad City 
Top up with soda
Garnish with a wheel of lime.
---
← Older Post Newer Post →