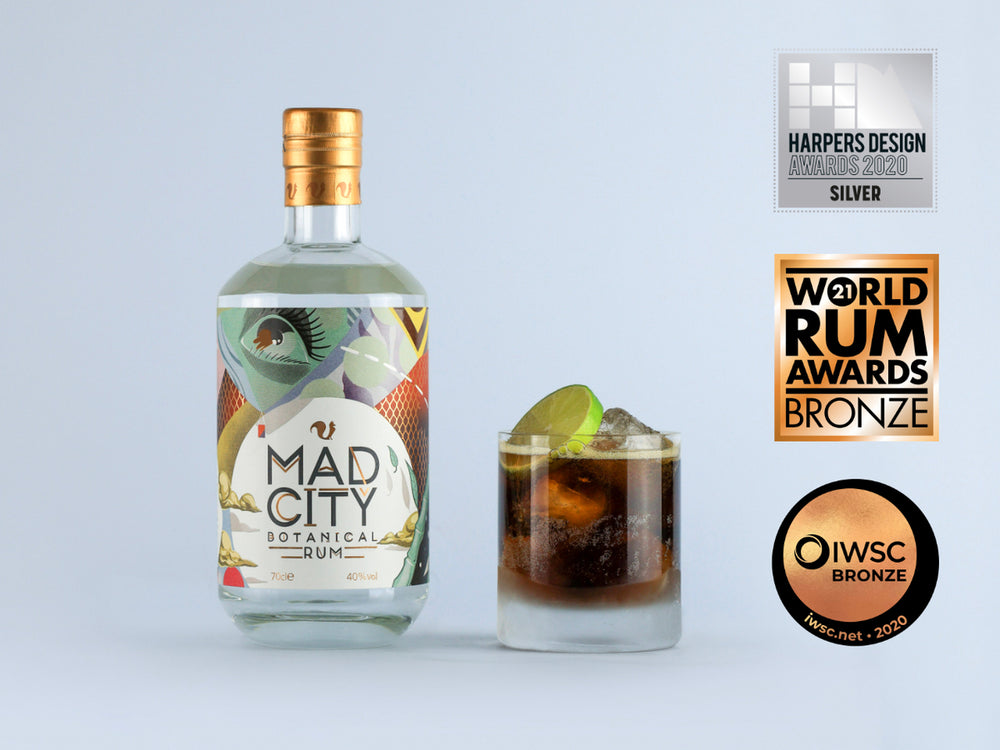 We're delighted to announce that Mad City Botanical Rum has won Bronze in the World Rum Awards' 2021 new 'Botanical and Contemporary' category.  It makes Mad City a multiple award-winning rum (in less than a year after launch) joining our other proud accolades; IWSC Bronze, Diffords Guide 4.5* Excellent and Silver in Harpers Design Awards! 
We knew we had created something special, unique and category defying with Mad City Botanical Rum – it being a rum infused and invigorated with botanicals – but to have it formally recognised as a rum spearheading a 'new wave' of rum, expanding and exciting the category, is proof of our achievement. 
But, way more important than adding to our trophy cabinet, by introducing the new 'Botanical & Contemporary' category this year, the World Rum Awards are celebrating the emergence of new types of rum and helping people to discover and enjoy rum which doesn't 'fit' the traditional mould.   Mad City Botanical Rum is completely dry, with no added sugar or colour,  it is actually much closer in character to a white rum than to a spiced or flavoured rum.  As we like to say, "This is not flavoured rum, or spiced rum. It's Mad City. And while parts of it may seem crazy, somehow it all makes sense."  
By introducing more (representative) categorisation, prestigious awards like this one will not only spur producers on to improve and raise standards, it will guide drinkers in their choices, supporting their enjoyment, understanding and appreciation of all rums; flavoured, spiced, white AND botanical. 
We'll drink to that!
---
← Older Post Newer Post →