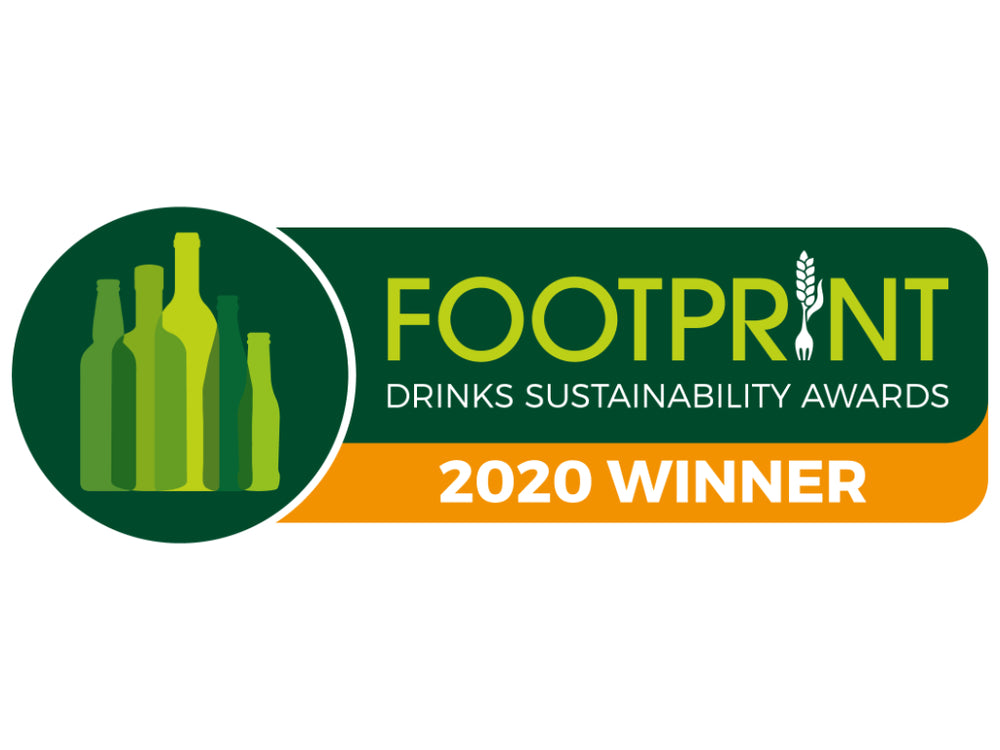 Last night we excitedly took our place amongst other shortlisted nominees in the annual Footprintmedia Drinks Sustainability Awards. Postponed and delayed but finally here, albeit virtually! 
Widely regarded as the barometer for sustainability and responsible business practice for the drinks industry, these awards are an annual celebration of businesses and individuals making a difference in the on-trade drinks sector and its supply chain. 
And, guess what? we only went and scooped the big one! HYKE Gin was selected as the winner from a stellar line-up of shortlisted initiatives in the 'Sustainable Use of Raw Materials' category. 

Such a worthy accolade is incredible for a small producer like us with a big mission which is using reclaimed ingredients, to make spirits that are better than those made from specially-grown, single-use materials.
We are super proud to be crowned winners by the amazing judges spearheading change in the industry, who recognised our circular approach.
So, the next time you pour a HYKE G&T, we hope you feel even more confident you've chosen not just a genuinely great product, but a truly good one too.

Thanks for all your support!
---
← Older Post Newer Post →