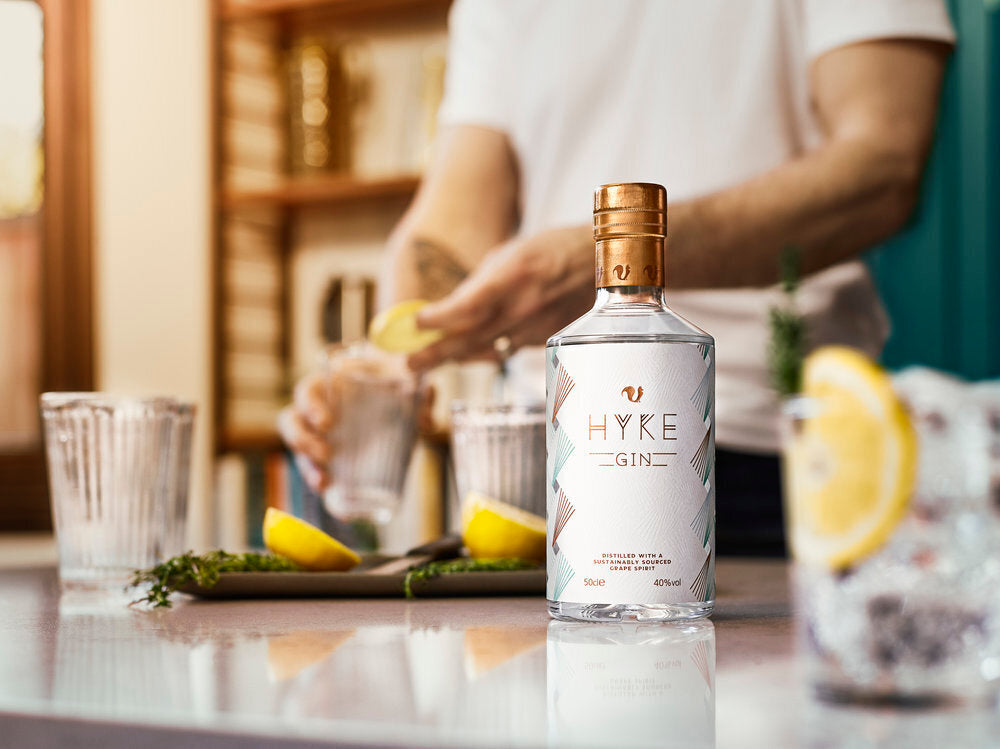 We launched HYKE Gin almost eight weeks ago now on Global Recycling Day. The feedback has been incredible and we've loved seeing all the posts, reviews and stories. An overwhelming response to our positive impact product, so we're proudly sharing some of the highlights! (Well, if you can't show off in your own newsletter…)
"Light, bright citrus splendour distilled from sustainably sourced grapes" - Olly Smith
"There's a lot of new #Gin out there but this stuff is properly exciting. Made from waste grapes, so #Sustainable" - Pritesh Mody (Sunday Brunch)
"Fragrant and delicate with mellowing rooibos tea contributing to a very harmonious blend of botanicals" - 4.5* Excellent (Difford's Guide)
See it
The V&As new exhibition 'Bigger than the Plate' opens 18th May. 
The exhibition brings together the politics and the pleasure of food to ask how the collective choices we make can lead to a more sustainable, just and delicious food future.
Highlights include an urban mushroom farm, the internet sensation 'Symmetry Breakfasts' and a toilet made from surplus cow manure!
Taste it
We love this beauty - a modern take on a classic; the HYKE Spritz.
The use of rosé sparkling wine adds a delicious effervescence which marries perfectly with our HYKE grape spirit, while the rhubarb and ginger cordial complements the light spice tones.
Simple but impressive, this is a super easy serve to create at home for a bank holiday get together.
Do it
It's English Wine Week from 25th May to 2nd June. Get out and discover the vineyards of Great Britain, or just stay in and sample one of the incredible wines produced right here in the UK.
We're keen on supporting local viticulture as our award-winning Foxhole Gin is crafted using the rare and valuable by-products from the English grape harvest; English wine grapes.
The result is a smooth, aromatic gin whose flavours subtly change with each new harvest.
---