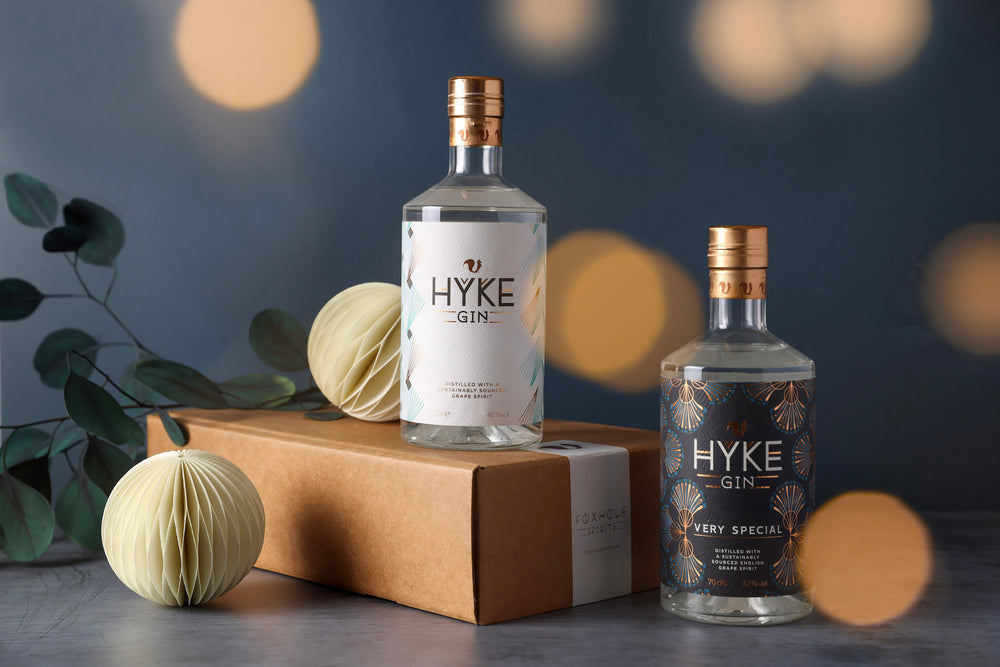 Who doesn't like to receive a delicious bottle of something at this time of year?
Even better when it's made in the UK from sustainable materials, has award-winning taste and is presented in a bottle that will make their bar cart look super stylish! 
As well as being made with sustainable natural materials, when you order from us you can be sure that your purchase will arrive plastic free and that every last bit can be fully recycled. Even the glue we use for our labels is specified to be easily removable by the recycling plant!
Choose them a gift they are guaranteed to enjoy this Christmas and one you can feel good about giving! 
For the style seeker
Award-winning gin made with surplus grapes featuring an intricate label inspired by traditional South African textiles.  An ideal Christmas gift for a zero waste celebration. 
For the gin connoisseur
The finest gin we've ever made, created from the by-product of the English Wine harvest and a transformative touch of our very own brandy.  The perfect gin gift for Christmas! 
For the flavoured gin lover
Fruity, and delicious with no added sugar. A dry gin with zest and a gentle touch of spice made with surplus oranges.  Our orange gin pairs perfectly with gingerbread biscuits too! 
For the rum lover 
100% Fairtrade-certified rum blend and complex blend of 25 botanicals to enhance and invigorate the natural characteristics of the rum.   
For extra special gifting
Sustainable & Luxurious Gift Boxes
Our Christmas gift boxes come in 100% recycled packaging.  Which one will you choose for the perfect gift?  'Very Special', 'Gin Lovers' or 'Cocktail Lovers'?  
For gin stocking fillers
A box of our cute miniatures so you can share the love. Perfect for your festive tablescape or tree gifts. 
---