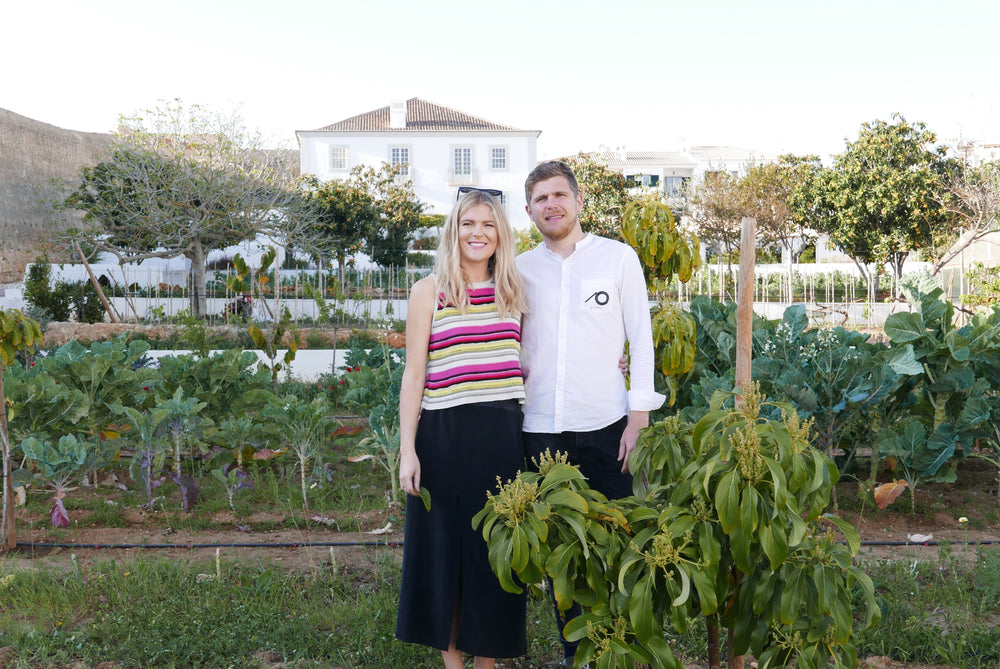 A food studio with sustainable living, eating and working at its heart.
Founded by siblings Kirk and Keeley Haworth in 2017 with Kirk's Michelin trained background and Keeley's experience in content and creative, this dynamic duo are inspired by the endless possibilities to create with nature and constantly push the boundaries of what's possible with plants; mainly via mediums of art and craft, cooking and mixology.
After wowing diners of all denominations (their dishes are most definitely not just for vegans) in their Shoreditch restaurant, they're now showing people how vegetables can be substantial, adaptable and with the right care and cooking the star of the show through their online cookery classes.  With the help of mixologist Amber Blood, they've also started pairing their creations with some delicious drinks too.
We poured ourselves a little drink and caught up with co-founder Keeley Haworth to find out more!
1. So, here's our ice breaker Keeley, what would be your desert island drink?
It would have to be a classic G+T with plenty of fresh lime and a glass packed full of ice. I love really refreshing drinks. Slightly on the tart side, and always extra chilled!
 2. What's currently on Plates' plate?  
Mostly our new "Plates farm" retreat space in rural France. We're refurbishing a beautiful farmhouse, bringing back to life everything from old crockery to grape vines, and starting to grow our first organic veg on the land to feed our guests in the future. The food development we're doing at the moment is centred around reimagining traditional French food - looking at how veganism can be explored using local ingredients here. It's been challenging taking this on through a global pandemic but we're focussed to push ahead amidst the chaos and it's something we can't wait to share with everyone. 
 3. Has the pandemic changed the way you live and work?
Like most hospitality businesses we've had to look for alternative ways to create and share our vision so we have started to do more virtual cookery and mixology events so we can invite others to learn, collaborate and have different experiences with us. 
 4. Have you developed any new drinking habits due to  lockdown? 
I've currently got a pretty full drinks drinks cabinet as I cleared out the bar at the restaurant (which is currently on hold due to coronavirus) and took anything home that was half open or needed using up.  
I get a lot of enjoyment out of the whole process of making and savouring a cocktail and have started a new Saturday night ritual of making cocktails often whilst catching up with family or friends on zoom.  We'll plan ahead and then enjoy creating a new dish or drink together. Following a cook-along together or just the same drinks recipe helps take any awkwardness out of socialising over video I think.
 5. What bar or restaurant are you most hoping to visit when lockdown is over and why? 
It's definitely 'Restaurant Ona' in France, as it's the first vegan restaurant to be awarded a Michelin star in France, and Kirk and I are so excited to try their food and drink and learn what they're all about. 
 6. Anything you'd like to shamelessly plug?
A special charity cook-along event to raise funds for the mental health charity Mind that will be happening on 9th March. Follow our social to stay informed @plates_london and sign up to our newsletter! plates-london.com. 
---
← Older Post Newer Post →