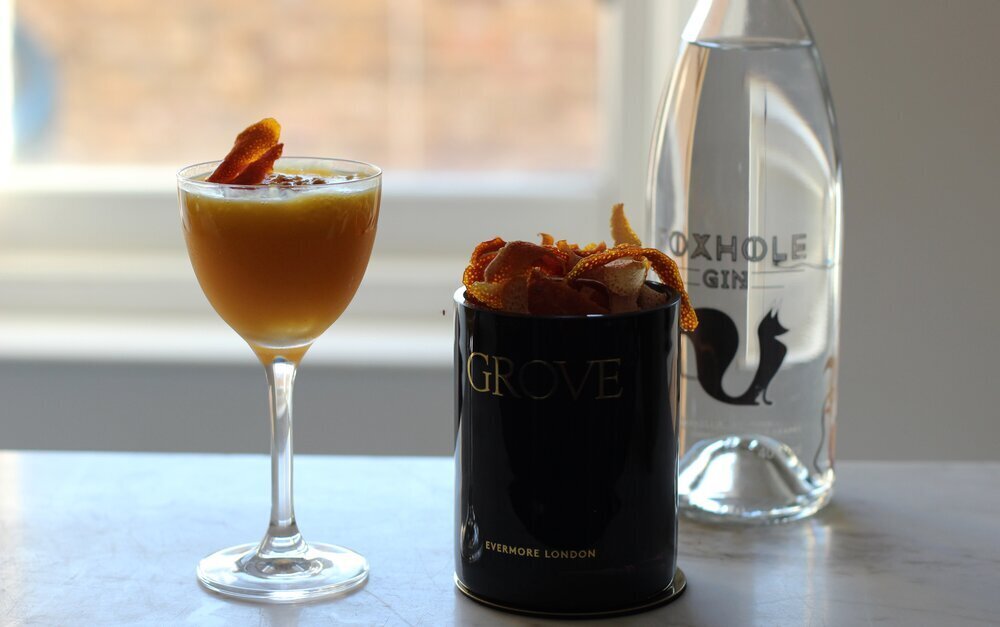 Last night we kicked off an exciting collaboration with Plates, an innovative multi-purpose studio rooted in plant-based food expression.
We're proud to have worked with them on a fantastic fundraising event in support of East London institution, The Canvas Café, which for the past five years has offered an open, creative space and plant-based meals for vulnerable people in need.
Canvas Cafe's usual earthy fare was transformed into fine dining by chef Kirk Haworth and our talented brand ambassador, Jake Goldstein paired two delicious Gin based cocktails with Plates' innovative, Michelin-standard five course tasting menu.  Feast your eyes on Plates' beautiful Instagram for details of upcoming events. 
Taste it
We're hosting a special event with The Golden Pineapple in Brighton - one of our favourite cocktail bars – on Wednesday 13 November.
Fun tastings with our brand ambassador Jake Goldstein (AKA @jakethepandaguy) and delicious Foxhole Gin cocktails will be on offer at this super friendly venue. 
Tickets priced at just £5 will include one G&T on arrival, one cocktail and a guided tasting of Foxhole Gin and HYKE.
Do it
Check out Riley Studio's new concept store which opens in Notting Hill on 22 of October.  Riley's unisex lounge wear utilises fabrics made from upcycled waste products, like ocean plastic and fishing nets, and are made to last a lifetime. 
As well as Riley Studio's own collection, the pop-up will also feature likeminded brands such as By Sarah, Frank Green and REN and will offer a Clothes Drop in partnership with Stories Behind Things, so that customers can donate old clothes to their Clothes Switching Events.
---
← Older Post Newer Post →