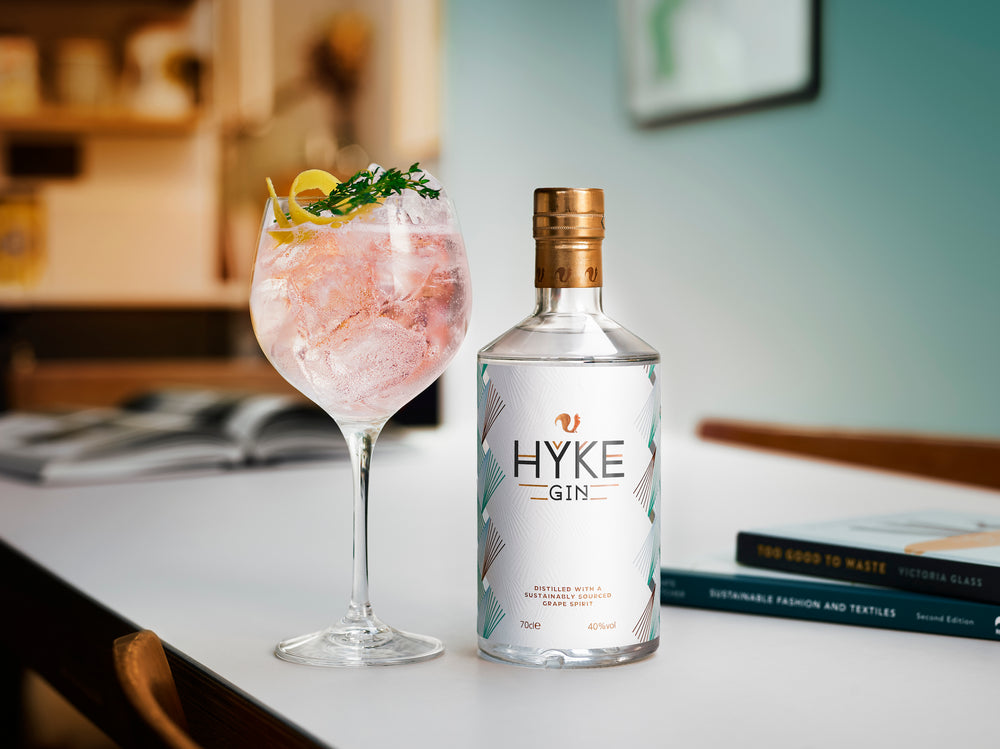 Our signature HYKE Spritz is effervescent and refreshing and so simple to make. Just 4 ingredients plus ice and a garnish for a perfect summertime drink.
Ingredients
35ml HYKE Gin
20ml Elderflower Cordial
75ml Sparking Rosé Wine
50ml Soda Water
Lemon Twist
Fresh Thyme Sprig
Method
Begin by chilling a Copa glass with ice. Fill with ice, add Elderflower Cordial and HYKE Gin.
Top up with 75ml Sparking Rosé Wine and 50ml Soda Water. Garnish with Lemon Twist and sprig of thyme
---
← Older Post Newer Post →